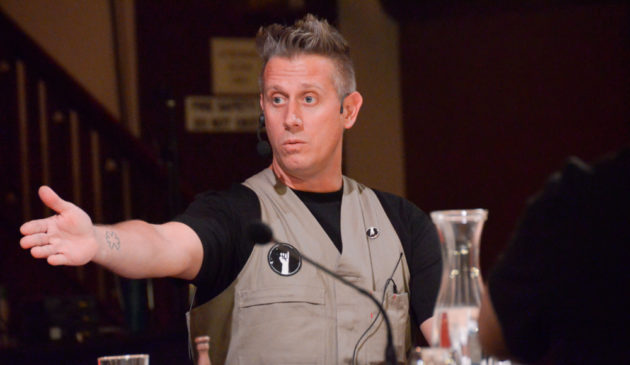 pvi collective led local rebels in a series of meetings and actions between May 19-30 as part of tiny revolutions. This is their report.
---
REBEL REPORT: Port Adelaide, Kaurna Country
Summary:
Rebels based in Kaurna Country assembled nightly across the week of 17th May to unpack, interrogate and devise tiny public actions in response to public submissions revealing the private impact of some of humanity's current global challenges.
The rebel meetings were often rowdy, at times moving. There was vodka.  A consensus was reached.  The submissions were THUNKED.
In the week following, the tactical rebel force designed and enacted each tiny revolution with stealth in the public realm.
This is their rebel report.
---
a pain chart for sally

global issue category: status of women
tactic request: tiny sabotage
Sally is overwhelmed by the lack of research being done into relieving pain experienced because of biologically female specific medical issues.  For Sally's tiny revolution, pvi rebels created an informative and humorous poster that drew comparisons between different types of pain experienced by male and female bodies.  For example, being kicked in the balls by an AFL player still rates lower than childbirth on the tiny revolutions graph.  These posters were installed in all gendered toilets in pubs around the port.
Full mission briefing and overview
tiny tik tok for Francoise
global issue category: education
tactic request: tiny slogan 
Francoise is overwhelmed by the Australian education system that still has children falling through the cracks.  pvi rebels used tik tok as a scaffold to create a call and response slogan chant "what do you want to learn?"
The initial call and response was actioned by mini pvi rebels, shared and hash tagged to help it grow.
We are still open to responses.
Full mission briefing and overview
fake nana news for georgina
global issue category: everything else
tactic request: tiny identity correction
Georgina is overwhelmed by entitled people being in power and a lack of love in their political strategies.   pvi rebels undertook some identity correction with our very important "straight, white, male" politician, holding a press conference outside of an abandoned public housing area. he announced significant investment in the buildings behind him to provide free housing, love and care under the direction of the Parliament of Nanas.  Remember to always ask yourself:  What Would Nana Do?
Full mission briefing and overview
treasure map to sustainability for alice
global issue category: climate crisis
tactic request: tiny walkout
Alice is overwhelmed by how she might function in the face of a slow fade into chaos and starvation?  For alice's tiny revolution, pvi rebels plotted to
instigate a walkout by those shopping at large corporate giants direct to local and sustainable businesses nearby.  to assist with this journey, pirate rebel jimmy handed out treasure maps showing the location of sustainable, local food stores outlets in the area.
Full mission briefing and overview
invisible accessibility for jamila
global issue category: health
tactic request: tiny invisible performance
Jamila is overwhelmed by the scale of how inaccessible public and private spaces are for chronically ill and disabled people.  pvi rebels took mobility devices embedded with audio to some of the least accessible public places in Port Adelaide to use invisible performance to exaggerate the invisibility of these experiences to the wider public.  The voiced mobility devices were generated by people with disabilities in answer to the prompt: what would your mobility device saw if it could talk?
pvi collective and the tiny revolutions team would like to thank the participants from Karrarendi – The First Nations Disability arts and craft group from Kura Yerlo.  Thank you for sharing your voices and your experiences.
Full mission briefing and overview
love letters for chris
global issue category: ethics
tactic request: tiny overloading
Chris is overwhelmed by a lack of ethics from which everything else grows. pvi rebels penned handwritten love letters on our best pink paper to luxury cars from items of less value: other cars, the road, traffic lights.  these love letters were then hand delivered lovingly to luxury cars in port Adelaide.
Full mission briefing and overview
a community garden for sj
global issue category: democracy
tactic request: tiny occupation
SJ is overwhelmed that it seems we are in the dying days of democracy and our planet.  for SJ's tiny occupation, pvi rebels designed a blueprint for a proposed community garden to be installed in a public, concreted spaces, making food access more universal and sustainable.  this blueprint listed layout of the garden and what should be planted based the traditional first nations plants that grow well in the area.  Printed as paste ups, the blueprint was installed in concreted and abandoned areas in the Port.
Full mission briefing and overview
parents against public funds for alie
global issue category: wealth inequality
tactic request: tiny hoax
Alie is overwhelmed by so much unemployment, pitiful wages, resentment against those on welfare who are often seen as choosing welfare as a lifestyle (rather than living in abysmal poverty).  pvi rebels set up the Parents Against Public Funds in private schools (PAP)  facebook page, complete with introductory video from the president, Di Vest.  PAP's remit is to divest from public funding because they are not dole bludgers, and do not want to filth of public money on their hands. The facebook content particularly focused on the "school fate", where high end baked goods will be sold at high end prices.  Our tiny hoax is still available and we encourage you all to support this good work.