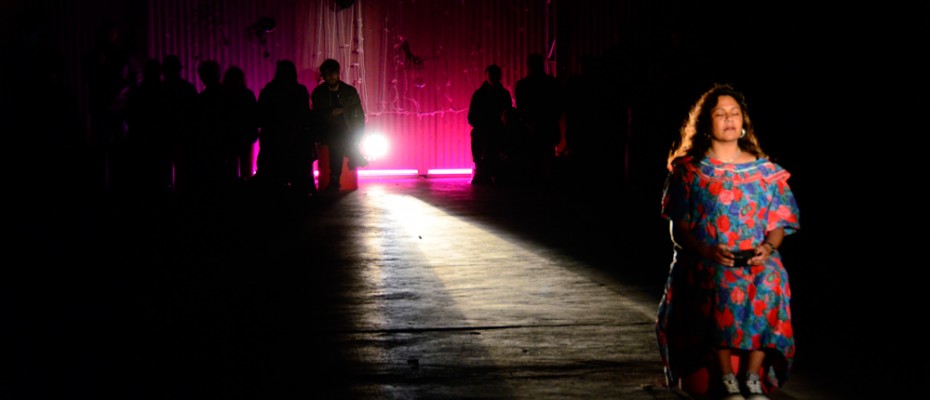 Vitalstatistix is a South Australian arts organisation based in Port Adelaide. We are a vibrant home on the Port River for Australian artists who are changing the world through contemporary culture, art, performance and progressive commentary.
We support the development and presentation of live, multidisciplinary artworks and we promote artistic practices that experiment with ideas, forms and engagement.
We aim to provide a leading site for big ideas and intimate experiences, for long-term creative development and hothouse intensity, as an artist-centred organisation advancing the future of contemporary art and community life in South Australia.
Each year Vitalstatistix offers a program of performance, residencies, projects, events, exhibitions, festival experiences, collaborations with like-minded makers and presenters, and initiatives for South Australian artists. Vitalstatistix is a feminist organisation and has a proud and continuing tradition of supporting women artists.
Seeing the creative process of artists, and participating in experimentation and social investigation, is a hallmark of Vitalstatistix. Our heritage-listed home the Waterside Workers Hall and location in Port Adelaide is sublimely suited to this endeavour, and it is a unique offer that the organisation makes to both artists and audiences of art.
Vitalstatistix delivers a range of initiatives each year:
Incubator residencies and Shopfront Studio artist-in-residence: Our residency and development programs, which support the creative development and premiere of new art and performance works.
Adhocracy: Our annual lab/hothouse, supporting the development of new experimental, multidisciplinary artistic projects in their early stages.
Adhocracy residency: A two week residency-based project featured at Adhocracy supporting one South Australian project.
Contemporary Communities: Multi-year projects that commission new art and performance around vital themes and deep social engagement. 
Other partnerships: Each year we collaborate with like-minded organisations around Australia to develop new works.
The Vitalstatistix board and staff acknowledge that we, and our home Waterside, are on Kaurna country, its sovereignty never ceded. We acknowledge the Kaurna people as the continuing custodians of the Adelaide Plains. We honour their spiritual relationship with this land, and we thank them for welcoming us. We pay respect to the Kaurna Elders and through them to all Aboriginal and Torres Strait Islander peoples.
Vitalstatistix is generously supported by the South Australian government and our many program partners. Our communications/design partner is Freerange Future.
Like us on Facebook and follow us on Twitter and Instagram.
---