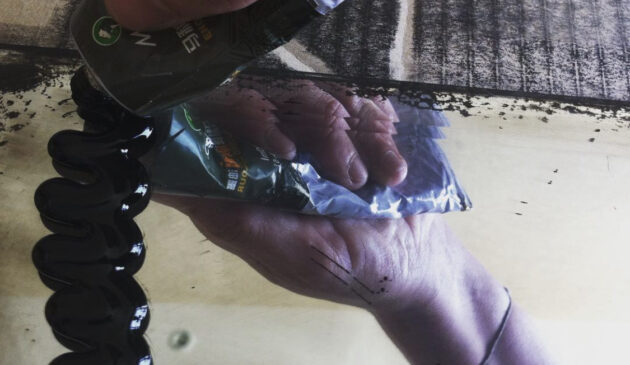 Photo by jen mills @millsjenjen_prints
Our 2022 Writer in Residence Jennifer Mills has been developing her ideas around labour issues in the arts and advocating for solutions to the current reliance on unpaid/underpaid and undervalued work, practices which see artists regularly exploited.
Two recent articles explore this in more depth. In Meanjin this week, "It's Time… to Demand Fair Pay in the Arts" looks at the state of play after the election, in what Mills hopefully characterises as a postwar rebuild:
"Down in the trenches of the war on arts and culture, we have had time to think. Even more so in the pandemic, which continues to threaten our livelihoods and health at work. Questions about accessibility, sick leave and insurance have surfaced. Artists and writers have not been simply waiting for funding to be restored so that we can go back to the way things were. We are not looking for easy fixes and 'winnability' anymore. We are looking for institutional support that reflects our value.

If artists are workers, where are the entitlements that other workers take for granted?"
This follows her previous article in Overland, "A Liveable Income Guarantee should support artists—and artists should support a UBI". Mills asks what Basic Income models might offer artists and invites us to think about art as labour beyond the hostile terrain of 'creative industries':
"Are artists a special category of workers who deserve specific assistance because of what we do? Maybe. Or maybe we have more in common with other workers than we think…

…Looking closely at creative work and how to support it might reveal ways to liberate work for everybody."