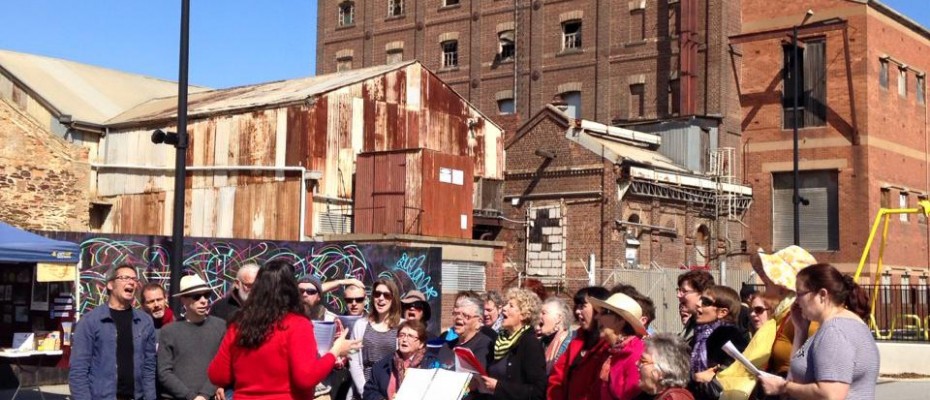 Born on Monday Choir (BOM) is Waterside's choir in residence Port Adelaide's own community run choir. For the last 13 years, BOM have been singing on Monday nights at Waterside, and regularly singing up a storm in various small to large scale performances.
Working with a variety of artists, BOM sings eclectic and contemporary songs and has a whole lot of fun doing it. BOM is open to anyone interested in joining, regardless of musical experience.
We are proud of our Port Adelaide roots, and sing to build connections with each other and our community.  BOM regularly participates in Vitalstatistix and other professional artistic projects.
BOM meets throughout the year with rehearsals on Monday nights during school terms. BOM is proudly supported by Vitalstatistix.
For more information or to join the choir call Ella Pak Poy (Choir Coordinator) on 0422 184 808.